猫を題材にした小説随筆や猫好き作家をご紹介

by suzielily
以前の記事
2019年 05月
2019年 04月
2019年 03月
more...
カテゴリ
全体
猫書籍
文学
Cat Salon,猫カフェ
猫写真、猫関連
猫TV,movie
音楽、music
本のまくらquiz
TVドラマ、movie
初めまして introducing
野球、baseball
最新のコメント
フォロー中のブログ
エコ猫な人々
すみやのひとり言・・・
路地猫のひとり言
ヒトは猫のペットである
春待ち日記
たびねこ
ちりめん戯縫
4にゃん日記+
猫イズム
のらマニア ~長崎ぶらぶら猫~
浅草・銀次親分日記
シェークスピアの猫
ぎんネコ☆はうす
ルドゥーテのバラの庭のブログ
猫と文学とねこブンガク
外部リンク
最新の記事
最新のトラックバック
ご注意 notice
野球川柳、写真、英文記事等は無断転載禁止。 コメント下さった方、有難うございます。
ライフログ
検索
タグ
三島由紀夫
ファン
記事ランキング
ブログジャンル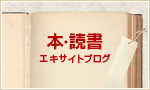 画像一覧
アン・ブロンテ「アグネス・グレイ」
 アン・ブロンテ「アグネス・グレイ」 に猫描写がある。
Anne Bronteの「Agnes Grey」より、グーテンベルグのサイトから抜粋。
http://www.gutenberg.org/dirs/7/6/767
「CHAPTER XI—THE COTTAGERS」より。
「(…) She was seated beside her little fire (consisting of a few red cinders and a bit of stick),
busily knitting, with a small sackcloth cushion at her feet, placed for the accommodation of her gentle friend the cat, who was seated thereon, with her long tail half encircling her velvet paws, and her half-closed eyes dreamily gazing on the low, crooked fender. (…)」
「 'An' then he asked me if I'd seen any of the ladies o' th' Hall about that mornin'; so I telled him where I had seen the young misses go on th' Moss Lane;—an' he kicked my poor cat right across th' floor, an' went after 'em as gay as a lark: but I was very sad.
That last word o' his fair sunk into my heart, an' lay there like a lump o' lead, till I was weary to bear it.
'Howsever, I follered his advice: I thought he meant it all for th' best, though he had a queer way with him.
But you know, Miss, he's rich an' young, and such like cannot right understand the thoughts of a poor old woman such as me.
But, howsever, I did my best to do all as he bade me—but maybe I'm plaguing you, Miss, wi' my chatter.' (…)」
「(…) 'So I sat me down anent him.
He was quite a stranger, you know, Miss Grey, and even younger nor Maister Hatfield, I believe; and I had thought him not so pleasant-looking as him, and rather a bit crossish, at first, to look at; but he spake so civil like—and when th' cat, poor thing, jumped on to his knee,
he only stroked her, and gave a bit of a smile: so I thought that was a good sign; for once, when she did so to th' Rector, he knocked her off, like as it might be in scorn and anger, poor thing. But you can't expect a cat to know manners like a Christian, you know, Miss Grey.'」

「CHAPTER XII—THE SHOWER」より。
「(…) But this time I was pretty sure of an hour or two to myself; for Matilda was preparing for a long ride, and Rosalie was dressing for a dinner-party at Lady Ashby's: so I took the opportunity of repairing to the widow's cottage, where I found her in some anxiety about her cat, which had been absent all day. I comforted her with as many anecdotes of that animal's roving propensities as I could recollect.
'I'm feared o' th' gamekeepers,' said she: 'that's all 'at I think on.
If th' young gentlemen had been at home, I should a' thought they'd been setting their dogs at her, an' worried her, poor thing, as they did many a poor thing's cat; but I haven't that to be feared on now.'
Nancy's eyes were better, but still far from well: she had been trying to make a Sunday shirt for her son, but told me she could only bear to do a little bit at it now and then, so that it progressed but slowly, though the poor lad wanted it sadly.
So I proposed to help her a little, after I had read to her, for I had plenty of time that evening, and need not return till dusk.
She thankfully accepted the offer. 'An' you'll be a bit o' company for me too, Miss,' said she; 'I like as I feel lonesome without my cat.'
But when I had finished reading, and done the half of a seam, with Nancy's capacious brass thimble fitted on to my finger by means of a roll of paper, I was disturbed by the entrance of Mr. Weston, with the identical cat in his arms.
I now saw that he could smile, and very pleasantly too.
'I've done you a piece of good service, Nancy,' he began: then seeing me, he acknowledged my presence by a slight bow.
I should have been invisible to Hatfield, or any other gentleman of those parts. 'I've delivered your cat,' he continued, 'from the hands, or rather the gun, of Mr. Murray's gamekeeper.'」
(…)
「'I can see better here, thank you, Nancy,' replied I, taking my work to the window, where she had the goodness to suffer me to remain unmolested, while she got a brush to remove the cat's hairs from Mr. Weston's coat, carefully wiped the rain from his hat, and gave the cat its supper, busily talking all the time: now thanking her clerical friend for what he had done; now wondering how the cat had found out the warren; and now lamenting the probable consequences of such a discovery.
He listened with a quiet, good-natured smile, and at length took a seat in compliance with her pressing invitations, but repeated that he did not mean to stay. (…)」
「(…) 'Miss Grey,' said he, half-jestingly, as if he felt it necessary to change the present subject, whether he had anything particular to say or not, 'I wish you would make my peace with the squire, when you see him.
He was by when I rescued Nancy's cat, and did not quite approve of the deed.
I told him I thought he might better spare all his rabbits than she her cat, for which audacious assertion he treated me to some rather ungentlemanly language; and I fear I retorted a trifle too warmly.'
'Oh, lawful sir! I hope you didn't fall out wi' th' maister for sake o' my cat! he cannot bide answering again—can th' maister.' (…)」
 

アグネス・グレイが話している相手の老婦人?は、「However」を「Howsever」など、方言なのか教養が無いのか、話しことばを書きことばとして読むと、非常に読み辛い。
もっとも、私も英語圏の人と話すと彼らにはこのように聞こえているのかもしれないが…

 ブロンテ三姉妹のなかではあまり有名ではないアン・ブロンテ。
猫を含む動物を作品に多く登場させているらしい、と「猫の世界史」で知った。